Good morning, Sprinklers! I hope you all had a blast last night celebrating St. Patrick's Day. If you're now feeling the repercussions of one too many alcoholic drinks, you'll be interested to learn about the financials of your hangover. If you're feeling completely normal, keep reading anyway for some cool facts to share for next year!
1. Consumers spend the least for St. Patrick's Day compared to all other holidays.
According to a survey of over 2,300 adults by Vouchercloud.net, consumers spend around $3 billion collectively and $41 individually on St. Patrick's Day festivities. 35% of that $3 billion is spent at a bar or night club, 32% is spent hosting or attending a party, and the other 33% is spent on purchasing spirited green outfits. Missing from this budget, however, is the cost of hangovers that result from St. Patrick's Day celebrations.
2. Treating hangovers has become a billion dollar industry.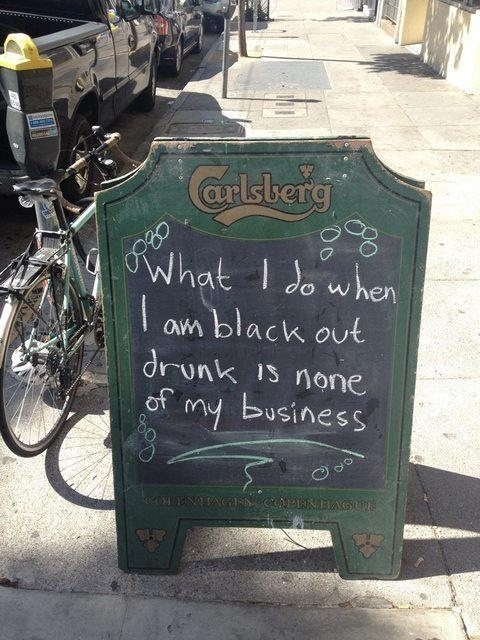 A lot of it is courtesy of holidays such as St. Patrick's Day! Many products, such as Alka-Seltzer Morning relief and Blowfish for Hangovers, have been developed and specifically marketed as hangover relief. Sales for these products are expected to reach $785 million in 2018 compared to $695 million last year. Over the counter pain relievers, such as aspirin, ibuprofen (Advil), and acetaminophen (Tylenol), are expected to grow from $3.7 million in 2013 to $4 billion by 2018.
People are also getting creative with their methods to treat hangovers. Gatorade, Pedialyte, and caffeinated energy drink sales have all benefited from consumer hangovers. The most expensive hangover treatment is the intravenous drip, which is usually used to rehydrate people with influenza. Clinics around the nation have started offering hangover treatments through an IV of saline and vitamins…for $119.
3. Excessive drinking costs you $740 in taxes each year.
Because St. Patrick's Day is the second largest drinking holiday of the year (after the Super Bowl), we can infer endless parties and binge drinking. According to the Alcohol Program at the Center for Disease Control and Prevention, excessive drinking costs taxpayers $223 billion nationally. That's about $740 per person!
That's it for this week's Trivia Tuesday! If you liked this post, you may be interested in learning some financial facts about Christmas, Thanksgiving and the Super Bowl. Also, be sure to check out Sprinklebit for more updates and the latest investment tips!