Saving for retirement is something many Americans are not doing, and this decision will inevitably haunt them in their later years.
For those who are interested in pursuing retirement plans, making investment decisions could seem overwhelming. (Check out "How to Make a Budget to Save for Retirement" to get some basic info.) For example, how does one figure out if they should invest in a regular or a Roth IRA?
Let us break it down for beginning investors.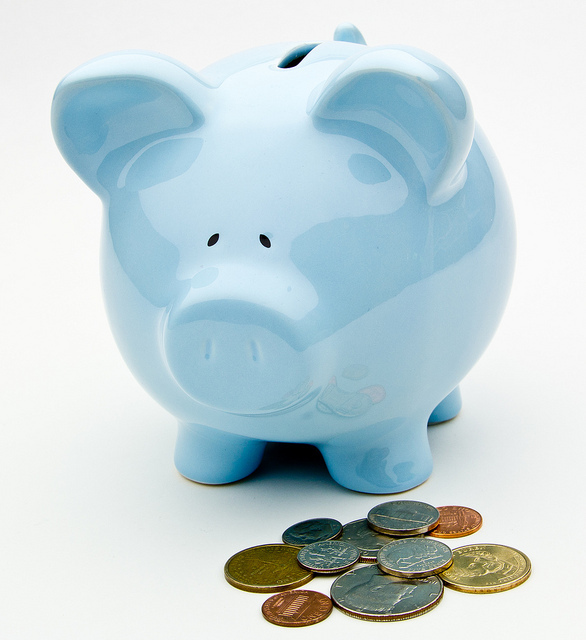 photo credit: kenteegardin via photopin cc
A regular IRA has the following attributes:
Depending on the investor's level of income, all contributions to their traditional (regular) IRA are tax deductible.
Investors can begin withdrawing funds from their regular IRA when they reach the age of 59 and a half and, according to the IRA's terms, they are required to begin withdrawing when they reach the age of 70 and a half.
When earnings are withdrawn from a traditional IRA, investors are required to pay taxes on those funds.
Investors can use the funds from their traditional IRA to purchase other investments such as bonds, certificate of deposits, and stocks.
Because there is no income restrictions associated with a traditional IRA, anyone can become an investor.
When investors begin withdrawing funds prior to the age of 59 and a half, a 10% penalty is charged.
photo credit: Philip Taylor PT via photopin cc
A Roth IRA has the following attributes:
Investors may not use contributions to a Roth IRA as a tax deduction.
Unlike a traditional IRA, there are no age restrictions put on a Roth IRA. Therefore, funds are available for distribution at any age.
If investors follow all the rules and regulations associated with a Roth IRA, then all funds withdrawn including the principal are free from tax.
Like the traditional IRA, investors can use the funds to purchase other investments such as bonds, certificate of deposits, and stocks.
There are income restrictions associated with the Roth IRA including single investors who earn up to $95,000 annually or married couples with a combined annual income of $150,000.
There is no penalty if an investor wishes to withdraw funds early; however, there could be some conditions they must follow in order to complete the transaction.
The Bottom Line:
As you can see, there are many similarities and differences between a regular (traditional) and Roth IRA.
Given there are no guarantees one will eventually accrue an amount of wealth the likes of Donald Trump, Richard Branson or Steve Wynn, to name a few, the best thing to do is speak to an investment specialist about your specific needs, circumstances, conditions, and restrictions. That way, you are investing in a product that is best fitted for your lifestyle and your future retirement plans.
Otherwise, you may lock yourself into an investment plan that does not fully suit your needs.
About the Author: Tina Samuels writes on, social media, marketing, and small business solutions.